Reading helps to develop creativity as well as empathy, makes it easier to get the knowledge about the world, helps us to relax or even is some kind of fun and entertainment. If you'd like your child to be keen on reading it would be very useful to create cosy reading corner to make reading a pleasure.
Below you will find several reading corner ideas. They will for sure help you to choose the best alternative for your child.
Let's start with one of the most inspiring ideas. Children are fascinated with all of the kinds of tents as they are usually associated with holidays. What's more they create the atmosphere of privacy and magic in which the strories of book heroes are more fascinating.
Such a tent can be bought or hand - made. You can find a lot of useful ideas how to create hand-made reading temple for your child.
HOUZZ
The best idea for our small princess is sako armchair with baldaquin that helps to boost imagination. Such a baldaquin can be even made from old curtain. Excellent idea!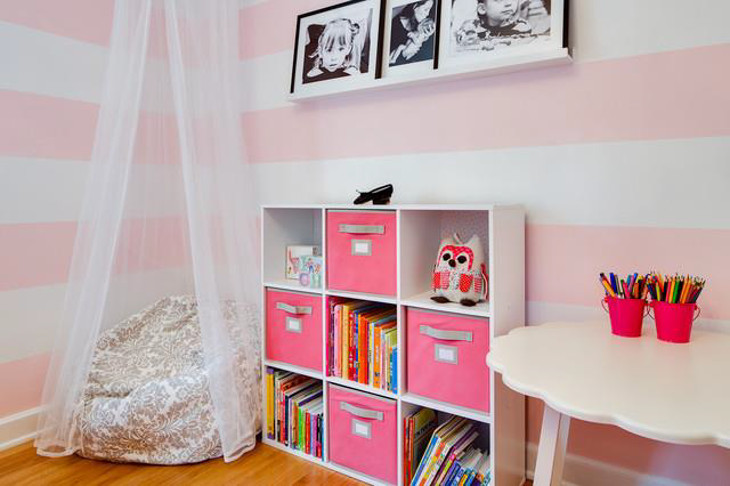 HOUZZ
There is n doubt that hanging armchair sounds excellent even for adults. Before you let you child to make aboveground acrobatics make sure that hook is mounted properly so that dangerous adventures can only happen in book stories.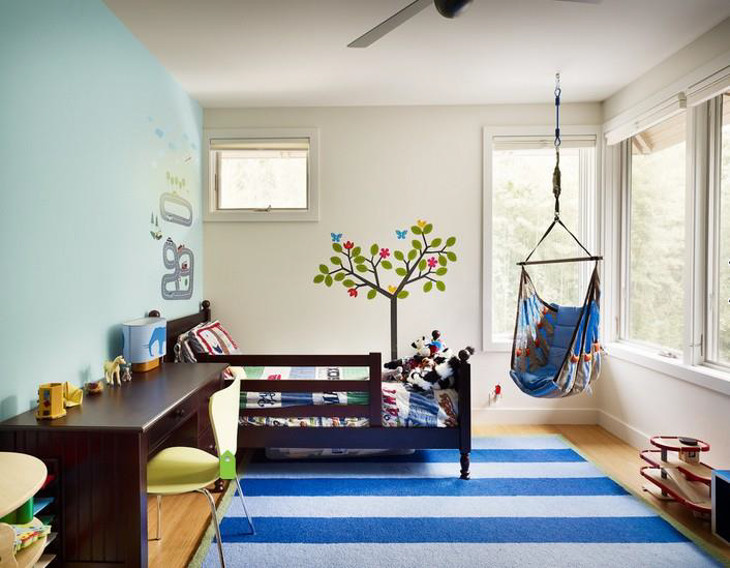 HOUZZ
If are a parent of an onl child bunk bed is always a great idea. You child can sleep on the upper bunk while lower part can be a space for toys or books. Would you like your child to be even happier? Cover the lower part of bed with curtain, put wall lamp. In such a way you can create a 'shelter' where your child can read fascinating strories of their favourite book heroes.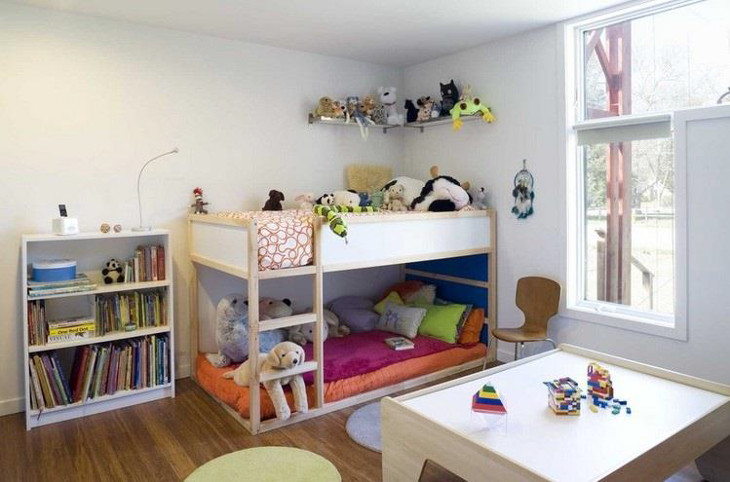 HOUZZ
Classic solutions are always the best - window seating where you can also observe surrounding landscapes is one of the solutions for traditional reading corner.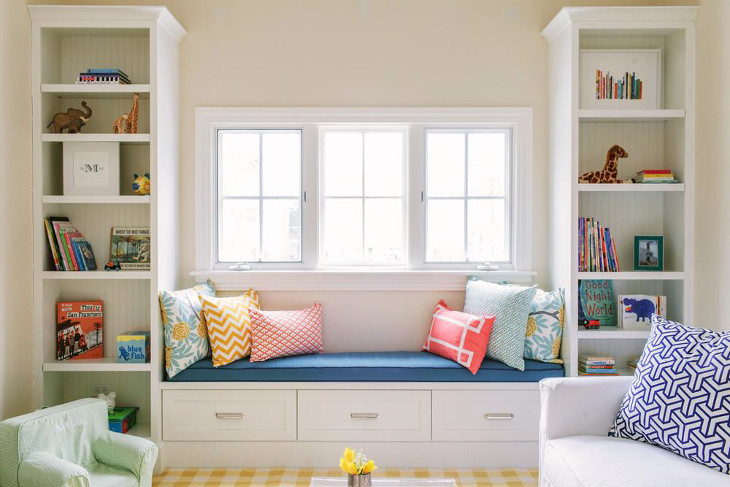 HOUZZ
Not everyone can afford doing such a project but it's for sure worth seeing. If you are renovating your flat right now and there is a possibility to create such a space 'upstarirs' we can quarantee that your child will be delirious with joy.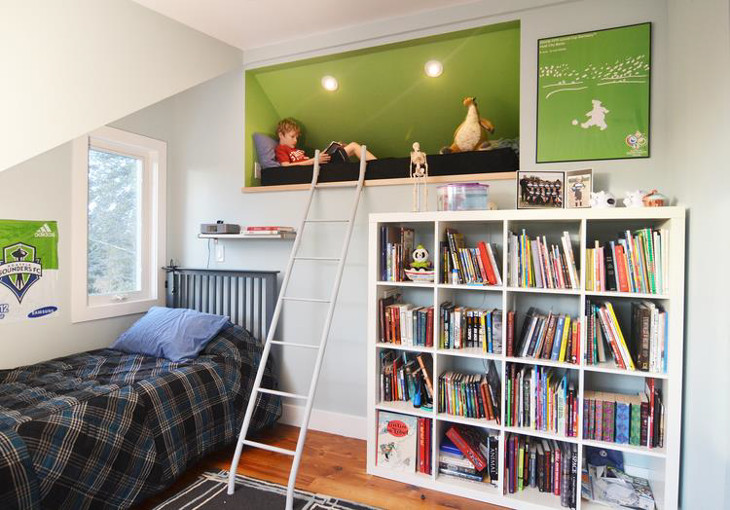 HOUZZ
Sometimes the simplest solutions seems to be the best. Thick mattress, a few colorfull cushions are enough to create an ideal reading corner.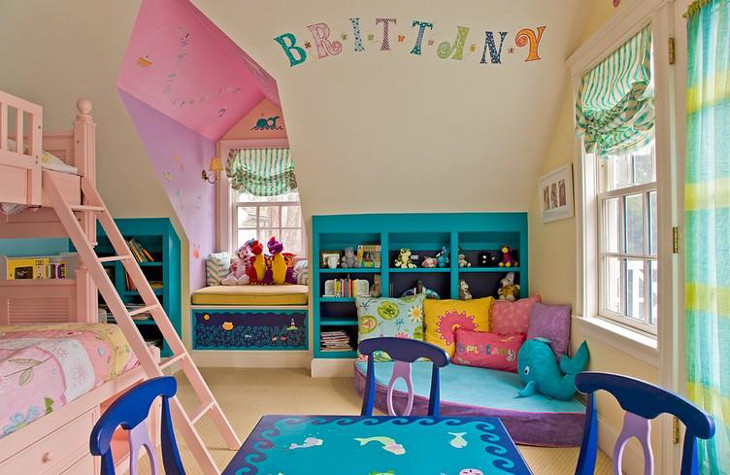 HOUZZ
If you would like to encourge your child to read more, you should organize place that reflects his/ her interests. If your child is keen on sport, seating that imitates a ball will be the best choice.
Ball Armchairs in three colour options are available on our website mebline-furniture.co.uk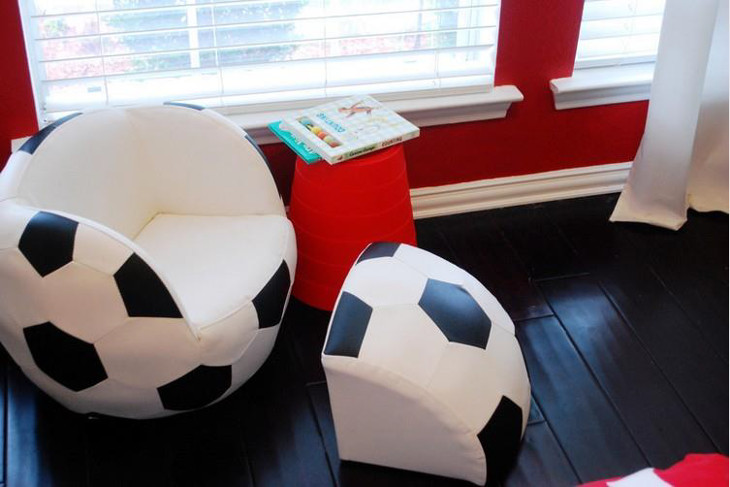 HOUZZ